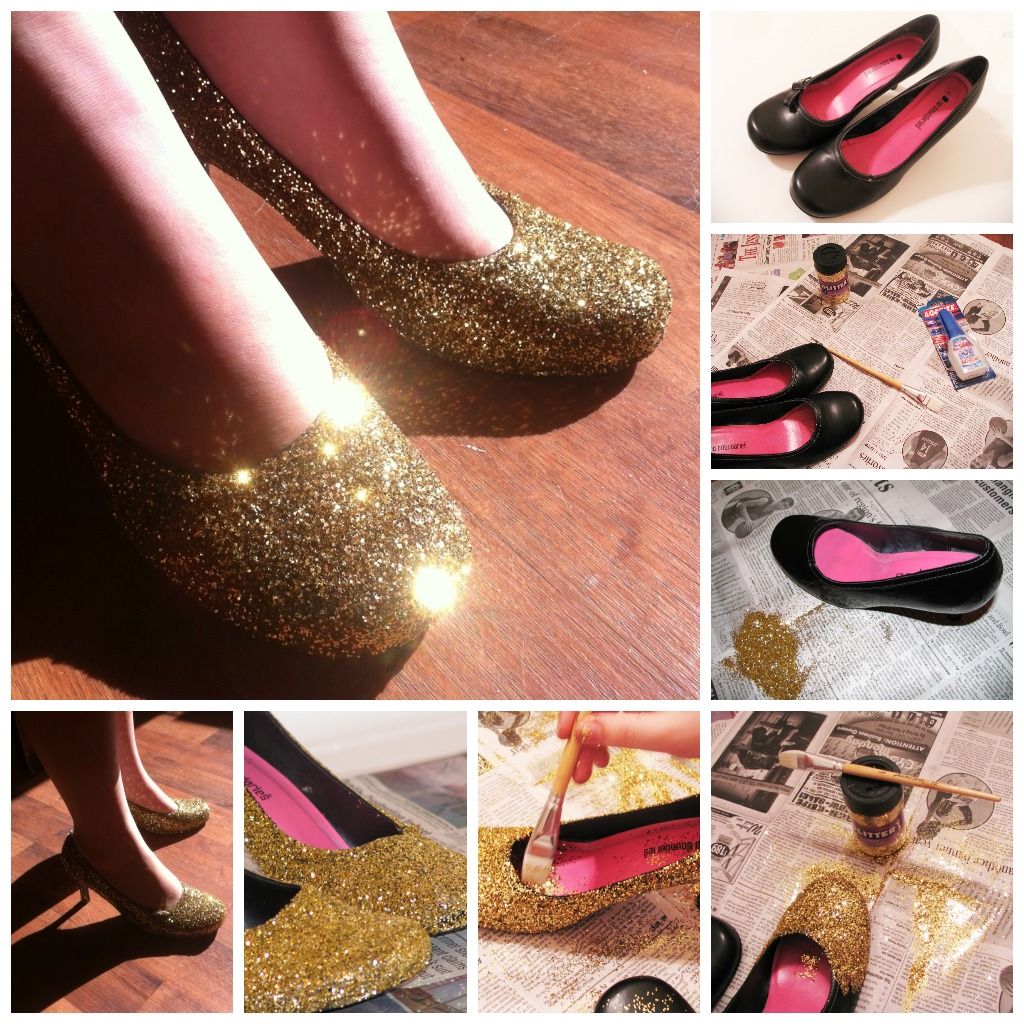 So I've recently been doing a lot of projects from pinterest. I thought I would share with you this tutorial that I made for DIY Sparkly Shoes.
You can find the original pin
here
, but the site is in German so it's kinda hard to understand.
So, here you go, the tutorial. Enjoy!!!
The first thing I did was remove the small bows from the shoes.
I wanted the shoe to have no other ornament then the glitter, since that is quite blingy by itself.
I used an X acto knife to cut the threads holding on the bow. As you can see
on the left shoe, it looked a little rough. But it turned out fine once I covered it with glitter.
What you'll need:
A pair of old shoes (I bought mine at the Goodwill).
Gold glitter (after making these I recommend a small glitter, since mine was falling off a bit).
A non-fast drying glue (I used Loctite GO2 glue, which is water-proof and shock proof.)
A small paint brush for applying glue (if you us the same glue as me, you'll ruin your brush, so keep this in mind when buying one.)
Newspaper
UPDATED
You will need some kind of spray fixident.
I used Krylon Crystal Clear Gloss
Spread out your newspaper to catch any fly away glitter, then use your paint brush to apply the glue evenly over the entire shoe. Don't forget the back side of the heel.
Sprinkle the glitter onto the shoe, cover the entire shoe.
Use your paint brush and some extra glue to cover up where ever the shoe's old color is showing.
Let sit over night or 24 hours before wearing.
UPDATED
Spray crystal clear, let sit over night, spray second coat if needed.
Don't be scared if you shed a lot of glitter at first, this is the first layer which is much less likely to stick.
You can also always go back with your glue and add more glitter.
If you find a different method that works for you I would love to hear about it.
Enjoy!