My dear readers,
I have such wonderful news to share with you. The Novak family is now the proud owner of a horse. His name is Bob the Bay, he is a retired Thoroughbred racehorse hunter/jumper. One of my older sister's friends decided to give him to her because her son started competing with a younger horse. So she gave him to my older sister. Right now he is boarding at a barn about 35 mins. from us. We've been out to see him three times since Saturday including today. He is really sweet! You hardly have to nudge him to get him going, he listens so well! So far I've just walked him and trotted him, but he is wonderful.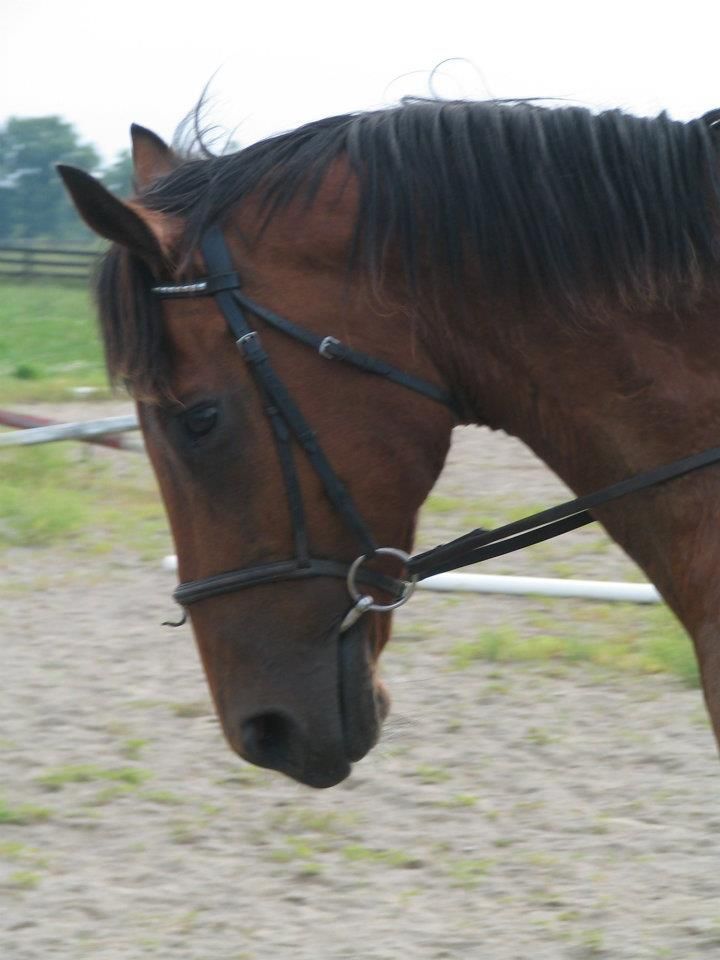 Me cooling Bob out.
Claire in half-seat canter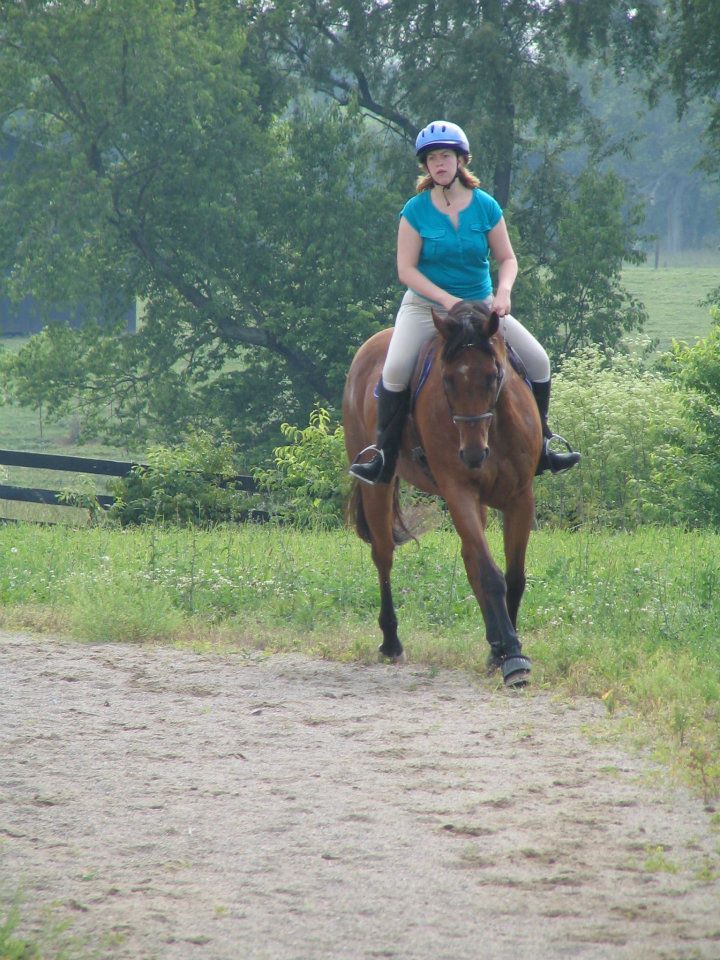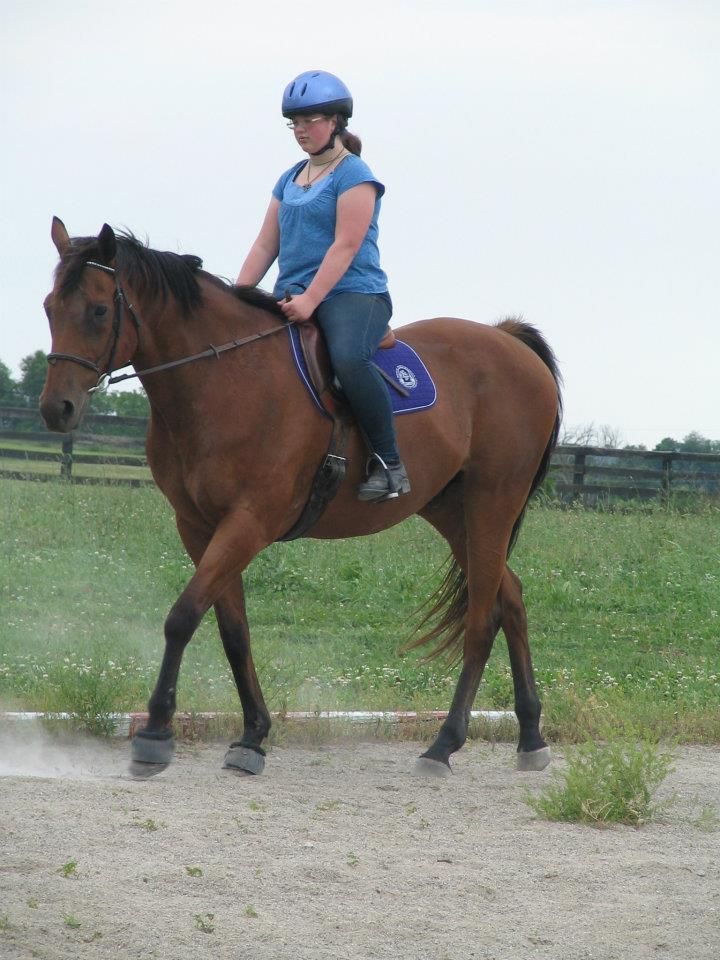 Anna warming Bob up.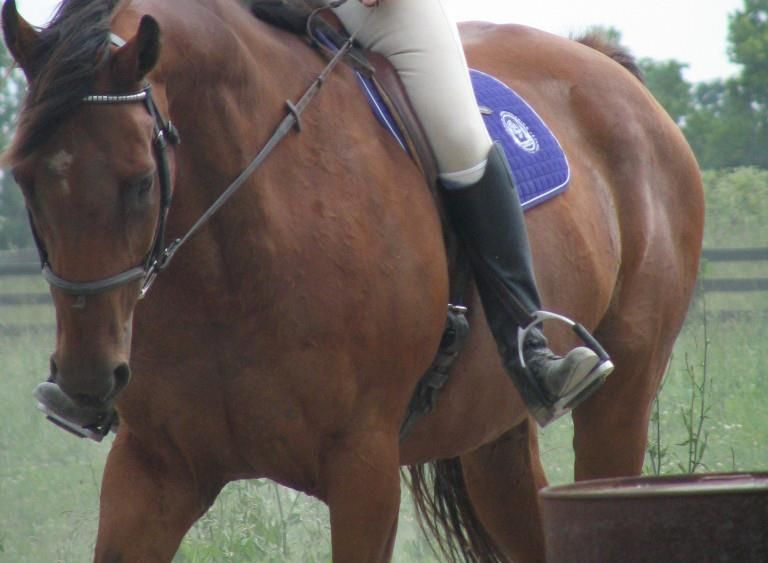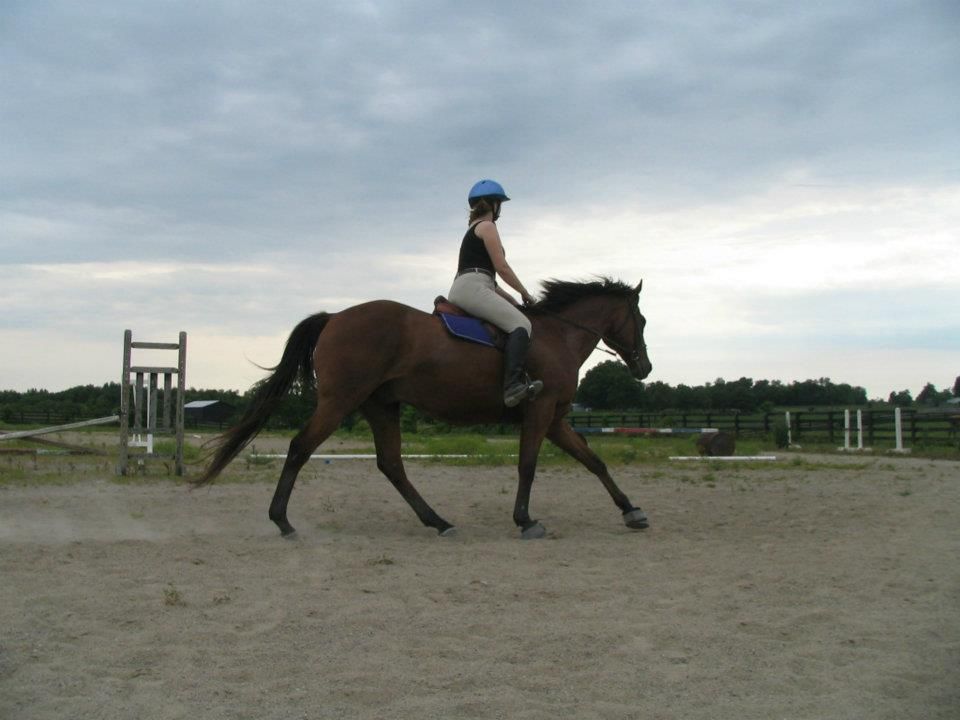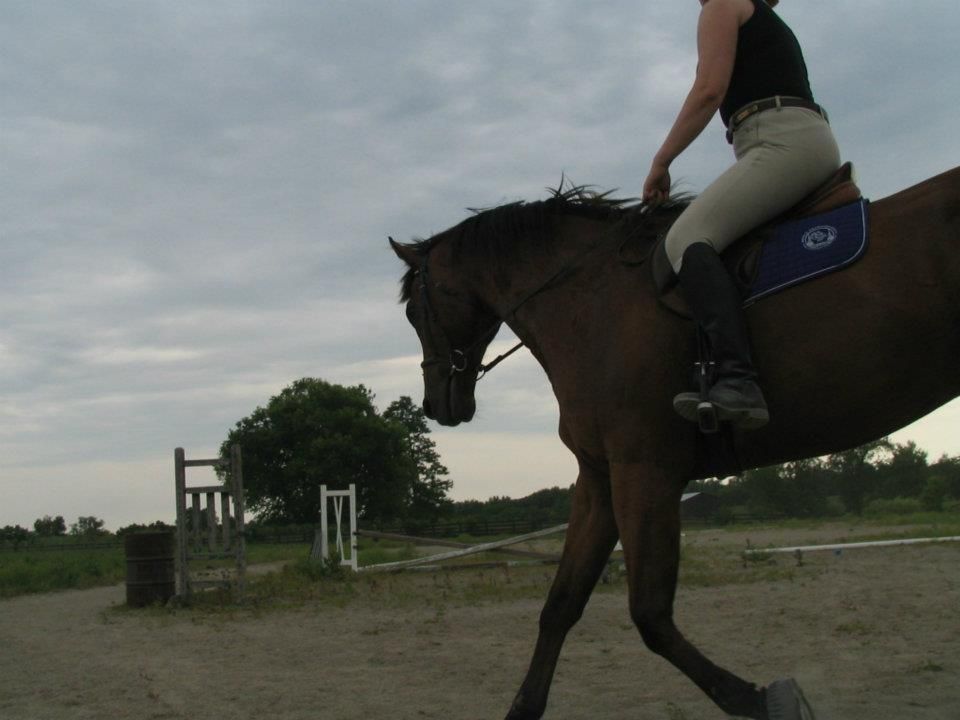 Huge spider we found in Bob's water bucket.